UCLA Bruin Bound
Your first stop as a new Bruin. Explore campus, learn about academic programs, meet fellow Bruins and find out about student life, financial aid and more.
Congratulations on being accepted to the No. 1 public university in the nation! Now it's time to celebrate, connect with fellow transfers and explore Bruin life through tours and events created especially for you.
Welcome to your future home.
See how you can learn, thrive and make meaningful connections as you bring your dreams to life at UCLA.
Saturday, May 15, 9:00 a.m.–1:00 p.m. PDT
Don't miss this opportunity to discuss your specific interests and needs with representatives from our academic departments, campus resources and more.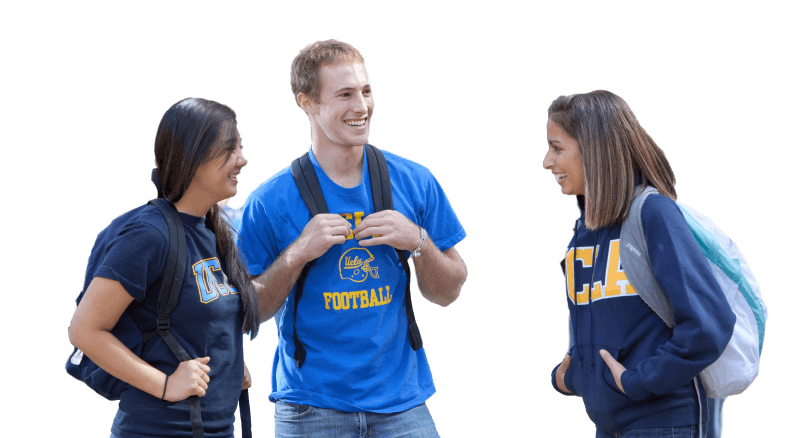 #UCLAbound
See what other Bruins are saying on social.
Ready to become a Bruin?
The deadline to submit your Statement of Intent to Register is June 1.